Welcome to the 13 Days of Halloween
As the title of this post hints, there's something magical in the works — Tim Burton producing (and possibly directing) a live-action Addams Family TV series — more on this later. While I'm ecstatic about the possibilities of this happening, I can't help but also be trepidacious about the age-old adage of messing with a good thing. You know what I'm talking about, something (a show, a movie, book, Coca-Cola) that you love so much and truly believe it can never get any better than that, but then, inevitably, someone has to come around and screw with perfection, trying to make it better. Albeit there are exceptions to those rules but it doesn't happen often. However, in this instance, I believe Burton and the Addamses are the perfect marriage of the macabre.
With the exception of The Planet of the Apes (monkeys shouldn't talk, dudes!!) every remake/reinvention Burton has touched has been a beautiful thing (Alice in Wonderland, Sleepy Hollow, Dark Shadows).
Anywho, as my diehards (those who have been with me since the 13 Days inception) well know, the Addams Family is an all-time favorite post topic, annnd I also want to be Morticia Addams when I grow up. My first post (when this blog was nothing morethan a class project and not the labor of love its turned into) was a showdown between the Addamses and the Munsters. Then again in 2015, the Addams Family was the featured post for Halloween night. Hell, they were even the subject of my capstone project The Rhetorical Success of Memes. (But don't bother reading it; it's long and boring AF!) But can you believe it? For a capstone project, I got to analyze the memetics of the Addams Family! And, ANNND, my professor  said, "Go ahead and use your Halloween blog as your platform for publication." Whaaaat?! Best. Assignment. EVAH!! But I digress — much as Burton and Addams are a perfect pairing of dark-humored awesomeness, so too are Burton and myself. Not Tim Burton. But Jered Burton.
As you may recall, Jered and I collaborated for last year's countdown in the Villanous Duos post. And it was a fucking blast!! But if you slackers haven't read last season's post — insert eye roll here — here's our story.
A kickass dude met a badass dame. They soon realized they both shared a love for the dark, twisty, and taxidermy, and a bond was formed. Years of hard to explain convos (one consisting of only using emojis, another using only aquatic puns—mostly fish) transpired and the bond that was formed all those many years ago grew stronger (and slightly deranged). I became his qween (his spelling), and he became my minion—a perfect pairing came to be and the world made a wee bit less sense that day. Let's get started . . .
In this post
song of the day
Addams family shizz
movie
what's on the menu
Song of the Day
I let the minion pick the song of the day. Well done, sir! I remember my mom having a Stones album and this was one of the tunes I enjoyed listening to.
Addams Family Shizz
The 411 on Tim Burton pairing up with the Addams family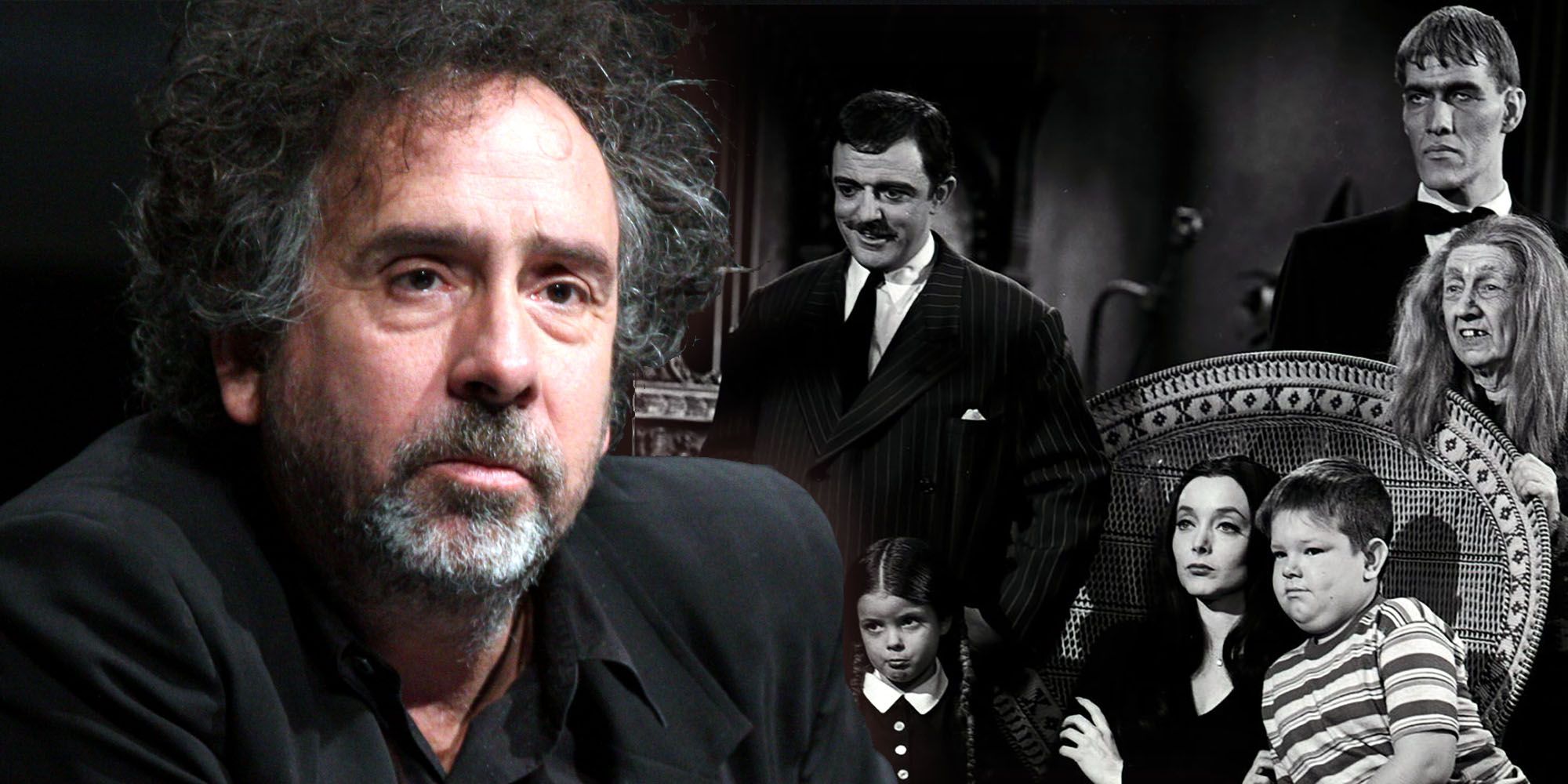 According to Deadline, "Tim Burton is setting his sights on The Addams Family, looking to develop a new series focused on the famous clan. Sources tell Deadline that Burton is negotiating to executive produce and possibly direct all episodes of this new take on the franchise." Now, a live-action Addams Family for TV is any spooky girl's dream come true, however, things like casting and storyline are delicate matters, especially when the topic is remaking this beloved icon. For example, unconfirmed sources claim that the show would be set in present time and from the perspective of Wednesday. Okay — cool. But unless Burton can manifest someone to be as spicy (and icy) as Christina Ricci's portrayal of Wednesday Addams, it ain't gonna work, bruh. One wrong move and this entire project can turn into a real shit show!  Yet, I have to say that Burton has not steered us wrong in his delivery of past remakes (as mentioned above) and so I will be hopeful and (dare I say) optimistic because I truly believe that Tim Burton and the Addams family are indeed a perfect pairing.
Top 5 Favorite Addams Family Episodes
So, the TV series ran from 1964 to 1966 (all too brief!) and here are my picks for the top 5 episodes. Now, I'm not going to tell you why you should watch them — it's the Addams family and they're kooky and they're ooky, not to mention altogether spooky — that's literally all you need to know!! 
Halloween with the Addams Family — In order to hide from the law, two robbers unknowingly accept the Addams' invitation to celebrate Halloween with them in their home.
Amnesia in the Addams Family — Gomez is juggling with his Indian clubs and hits himself on the head knocking himself unconscious. When he comes to, his personality has drastically changed.

Morticia's Romance Parts 1 & 2

— Morticia and Gomez tell Wednesday and Pugsly the story of how their parents met.
Morticia and Gomez VS Fester and Grandmama — Morticia and Gomez take a trip to the Gulf to enjoy Hurricane Zsa Zsa. When they hire a nanny to watch over the children, Fester and Grandmama get all butthurt and divide the house in half with a big, white line while preparing to move out.
Lurch, the Teenage Idol — Lurch inadvertently becomes a pop music star with screaming fans mobbing him.
Best and Worst of the Addams Family Remakes
Best
The Addams Family (1991) — If I've said it once, I've said it a hundred times, BEST MOVIE EVAH!!
"The Addams Family" (1964) — The O.G.'s! Did you know that Charles Addams himself was involved in creating this series? How cool is that?! Oh, and apparently the show's home was inspired by his New York apartment. Umm, so does that mean that Charles Addams' apartment was pink??
"New Scooby-Doo Movies," 'Wednesday is Missing' (1972) — Dudes, it's Scooby-Doo and the gang! What's not to love?
Worst
"The New Addams Family" (1998) — It (TV series, not the cousin) was released the same year as "Addams Family Reunion." It really didn't stand a chance. Not that it had one.
"Halloween with the New Addams Family" (1977) — It's funny that it was titled this because it was just the original family 11 years later — or something. This wasn't that terrible. It was kinda fun seeing Wednesday and Pugsley older.
"Addams Family Reunion" (1998) — Daryl Hannah as Morticia, nuff said!
Honorable Mention
The Addams Family (2019) — I've seen this animated version turn up in the "worst" column. I call bullshit! This movie is a delight! Don't believe me? Click here to watch the trailer and one of my favorite scenes from the movie (Wednesday wearing a special barrette and a bat taking care of Morticia's flushed face) and see for yourselves.
Movie
When asked what Jered's favorite Halloween movie is he said it would ALWAYS be The Addams Family. And I totes agree. There are so many great scenes from this movie! I can't even — I mean, the facial expressions that Christopher Llyod throws out there are so good. And Grandmama, "Start with the eyes." So. Good!
What's on the Menu
So tonight's menu consists of nothing more than a dessert and a cocktail. What could be better? Nothing! So, in keeping with the theme of "perfect pairings," here's a recipe with an unexpected pairing that really works. And this is where Jered (AKA, my minion) fucking shines:
Jered — I'm fairly certain that when you read the title for these cookies you're going to be skeptical. You will probably think to yourself, "Self … these are going to be super spicy and this sounds weird and you won't like them."  Please, please, PLEASE, trust me when I say that this isn't true. This is the "Trick" in these Halloween Treats and you will love every bite. 
The word HABANERO can be scary but in this recipe, you're only using the flesh of the pepper. The heat in a habanero, or any pepper actually, is mostly contained in the seeds. This is where the capsaicin, or spice factor, is mostly stored. Since you will not be including these in your cookies you will be pleasantly surprised at the flavor you will achieve. I found that adding citrus to the dough also helps to marry the flavors of the spice and sugars together in such a way that you will find yourself reaching for a second cookie before you even realize what you're doing. 
These cookies are best enjoyed with a glass of milk. The heat from the pepper is in the back end of the flavor profile so you won't really even notice it until after you swallow your bite. It's a pleasant sort of "belly heat," and it combines with the sweet and bitter chocolate along with hints of citrus, resulting in autumnal bliss. 
I hope you enjoy my latest crazy cookie creation! 
Orange Habanero Chocolate Chip Cookies
Ingredients
2 sticks butter, room temperature
1 ¼ cups granulated sugar
⅔ cup packed brown sugar
1 large egg
1 tsp. orange extract OR 2 tsp. orange zest
1 raw Habanero pepper de-seeded and diced into a paste
***I recommend wearing plastic gloves while handling and chopping the pepper. The capsaicin will adhere to your skin and everything you touch. This leads to burning eyes, lips, and GODDESS FORBID, you use the restroom at any point after chopping this pepper without them … Just wear the gloves.*** 
1 ½ cups AP flour
½ tsp baking powder
¼ tsp baking soda
1 ¼ tsp salt
⅓ cup powdered milk
⅔ cup semi-sweet chocolate chips
Directions
Step 1:
In a stand mixer combine sugars and butter. Mix for about 2 minutes until combined. Scrape the sides of the bowl down.
Add the orange extract or zest along with the egg and the super, finely diced pepper. (It's important to note that the seeds of the pepper should NOT be included here. This will render the cookies incredibly spicy and inedible to most)
Turn the mixer up to medium-high and whip the wet ingredients for around 8 minutes. DO NOT RUSH THIS STEP. The batter should resemble buttercream icing when it's ready.
Step 2:
Sift all of the dry ingredients together and add them to the butter mixture. Mix only until combined (About 60 seconds), as you do not want to deflate the batter. It will be slightly looser than standard cookie dough, this is expected.
Add the chips and give it another 15-30 second mix.
DO NOT OVERMIX AT THIS STEP, do so as little as possible.
Step 3:
Place golf ball-sized balls of cookie dough onto parchment-lined cookie sheets, about 3 inches apart. The dough will be soft but should be able to be rolled into shape. Lightly press the tops so that the cookies are slightly flat on top. There should be roughly 2 dozen cookies if you didn't eat any of the dough. I usually scarf some, so I get about 22 cookies.
Refrigerate for 30-45 minutes.
Preheat oven to 350 degrees while cookies chill.
Bake for 15-18 minutes. The cookies will spread and be slightly crinkled in appearance on top. Do not overbake! I usually watch them like a hawk after the 15-minute marker. They should only be SLIGHTLY brown at the edges and appear underdone. This is expected. Remove them from the oven (and put the next pan in) and let them sit on the cookie sheet for 10 minutes. They are still baking at this point so don't touch them! Carefully remove them with a spatula and let them finish cooling on a wire cooling rack.
I don't know about you guys, but these cookies sound sofa king good! A sweet and spicy pairing that's sure to please — thanks, minion! Now, when trying to come up with a perfect pairing for Jered's cookies, I at first was thinking a nice Reisling or even a sparkling Shiraz. But, as we all know, the classic pairing with cookies is milk. And so, I give you this bevy option to sip while munching your cookies. (And don't come all at me, Penelope, and tell me how gross this recipe sounds –shut TFU, and sip on wine then!)
EDIT: Many of you have asked why my perfect pairing options for these cookies are alcoholic. Because life's fucking hard — OK?!
Milk Punch
Ingredients
2 cups milk
2 cups half-and-half
1 cup brandy or bourbon
1/2 cup sifted powdered sugar
1 1/2 teaspoons vanilla extract
Crushed ice
Freshly grated nutmeg
Directions
Whisk together milk, half-and-half, brandy,
powdered sugar, and vanilla in a pitcher.
Serve over crushed ice.
Top each serving with freshly grated nutmeg.
Meet the Chef
 It all started with a childhood obsession with the Addams Family. I loved the fact that they were different, they were dark, and they held a core value of family. As I grew into adulthood I slowly became "the dark twisty friend" that you could always rely on. The fun one that was obsessed with all things Halloween.
Much like anyone I have a career (the hair/beauty industry is my personal universe) and a few hobbies that have come to define a large part of my life. Creating food has always been one of these pastimes of mine, and my eccentricities have found their way into them. Samhain and Halloween inspire me to create Fall-Time dishes. This time of year I find myself making pumpkin-themed savory dishes, creepy cakes, and cookies good enough to die for … literally.
Follow Jered on Instagram where you'll see his more advanced culinary creations!
Until next time . . .
Happy Haunting