Welcome to the 13 Days of Halloween
"The Audrey II is not a healthy girl."
Skeletons! Ghouls! Lend me your ear! Whelp, it's that time of year again and just like any bad rash–erm–well, I'm back. And to kick off this year's 13 Days we're having a Little Shop of Horrors day of fun! Okay, so I just have to say that the first time I saw this movie I was thinking, "What in the Venus Fly Trap am I watching?!" But as the movie continued (and Dr. Phoebus Farb came on the scene), I really started to dig it. And honestly, is there anything better than Audrey II's Godzilla-type rampage through the city? Nope! Hey, here's an idea–let's have an Audrey II vs Godzilla showdown! Seriously, how cool would that be? Someone–dooooooo iiiiiiiiit! Anywho, in typical 13 Days fashion, we're doing dinner and a movie, along with a fun activity. Let's get started . . .
In today's post
song of the day
something fun
movie
menu
Song of the Day
This is Radio KSIK. You've been listening to "Music for Old Invalids."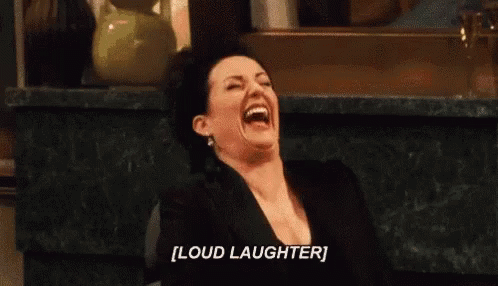 Our next selection is entitled, "Sickroom Serenade." 
Bonus
You know, sometimes I secretly wish I could be Steve Martin–suddenly busting out an enthusiastic musical number, full of vigorous hand gestures and punctuated pelvic thrusts. He is always such a damn good time. And this movie is not the exception! Steve Martin's portrayal of Dr. Phoebus Farb is a cross between Elvis and Dr. Evil that has me laughing from beginning to–well, you know–his abrupt end.
Something Fun
So for this post, my idea of fun is including some DIYs so you guys can make some Audrey IIs. I mean, who doesn't want at least one or 3 Audrey IIs in their life? I know I do! 
#1 Now, I'm not saying I would ever attempt an Audrey II DIY of this magnitude, but if (as the dude who put this instructable together says) you have "the time, budget (which is very important, no matter how much you scrimp, this won't be cheap), skills, and tools," well then, hell, go for it!!
Intrigued? Ambitious? Well-funded? Then you can find the DIY here.
---
#2 This is a cute little version of Audrey II and a totally do-able DIY for me. I'd keep this one hanging out all year round. You can find the DIY for this one here.
---
#3 This is so cool! I love the fake hand; it's a great added detail. If you're like me, and were thrown during the intro by seeing 2 hands holding the plant, and, yet, the plant was still, in fact, moving–brava, DIY guy!
---
Movie
Most of the time, I like to include the original theatrical trailer for the movie of the day. But this scene is just too good not to show because it's SUPPERTIME!!! Honestly, my favorite scene in the movie has nothing to do with Audrey II. I love the scene where Bill Murray comes in for his dentist appointment ((giggle)), so good!! Well, now I've just got to include it! 
Bonus Bonus
"Candy bar! Candy Bar! Gonna get a candy bar! Gonna get a candy bar!"
Menu
So, for tonight's menu, I've decided to only share some Audrey II dessert ideas. And if you're a big fan of cake (like moi), then you'll friggin' love these recipes!
Ingredients
Chocolate cake mix [of your choice]
Can of frosting [of your choice]
Green candy melts
Red rope licorice
small terra cotta (or other clay) pots
cake pop sticks
Directions
Bake some mini cupcakes and put them in small terra cotta pots, frost the top with green frosting.
Get some green fruit chews, roll them out and cut them into tentacle shapes. I cut them into long triangles and then formed them with my fingers. You might need to warm them in the microwave for like 5 seconds to make them softer for rolling out.
If your pop sticks are too long to fit in the pots, trim them to the right size.
Make some oval-shaped cake pops. A good tutorial for that is located here or if you prefer no-bake cake pops made with Oreos go here.
Once the cake pops are set, take your green candy melts and draw on the mouth. Use another color of candy melts for the shell spikes. I used pink. Chill them in the fridge to set them up.
Once the pops are completely set, stick them into the frosted terra cotta pot cupcakes.
---
Ingredients
Cupcakes
3 tbsp strawberry jam or preserves
⅓ cup chopped fresh strawberries
1¼ cups flour
¼ tsp salt
1¼ tsp baking powder
¾ cup of sugar
½ cup of unsalted butter, softened
3 egg whites
½ tsp vanilla extract
4 drops pink food coloring
⅓ cup milk
Frosting
1 cup room temperature unsalted butter
6-8 cups powdered sugar
½ cup cream
1 tsp vanilla extract
3-4 drops green food gel dye
Directions
Cupcakes
Set oven to 350 F.
In small bowl mix together fresh chopped strawberries and preserves.
In another bowl mix together flour, baking powder, and salt.
In another bowl cream together butter and sugar.
Add egg whites, vanilla extract, and food coloring into fully incorporated.
Add dry ingredients with milk, beating on low speed.
Fold in strawberries and preserves.
Fill cupcake liners to ¾ full and bake for 25 minutes.
Frosting
With the paddle attachment of your electric mixer, beat butter until light and fluffy.
Add 6 cups of the powdered sugar with cream and vanilla.
Mix slowly until its blended well, then beat on high for 2-3 minutes.
Add more sugar one cup at a time until desired consistency.
Beat in green food dye.
Sprinkle with Oreo crumbs and monster strawberries.
---
Don't like cake? Fine! Try this instead.
Spooky Smiles or (as I'm calling 'em) Audrey II Smiles
Ingredients
Red apples
Blanched Almonds
Orange juice
Directions
Slice apples.
To prevent the apples from browning dip them in orange juice. Lemon juice is usually used but its sour, and if the kids don't like sour, orange will do just as well. Both are acidic and both prevent browning.
Chop the almonds and stick into the apple slices close to the skin to make teeth.
Now, if it was me cheffing up these bad girls, I'd spread a little peanut butter over the–umm–gumline?
And there you have it! The first of the 13 Days of Halloween is in the books.
Until next time . . .
Happy Haunting