Welcome to the 13 Days of Halloween
It's the first weekend in the 13 days. This means more time for movies, food, and fun. So, this year, I've decided to do something a little different by having double-feature days. For these double-feature days, I'll do a mashup of 2 theme days and movies in one post. Now, if you've been following my blog, you'll know that I've already done a Nightmare Before Christmas post but never one about Corpse Bride (which I love). I love how painfully awkward Victor is but gradually becomes more self-assured. I love how he and Victoria bond over the piano (much like he and Emily do). I love how beautiful Emily is and how even though her story is tragic (just wants to find love but finds a bastard instead), she succeeds in making sure Victoria doesn't suffer the same fate at Barkis's hand. Did you know that it only took Johnny Depp 15 minutes to develop Victor's mannerisms and motivations? Of course, he's brilliant so . . . not surprising. Anywho, NBC and Corpse Bride are not just seasonal favorites, in my house. They are timeless and watch all year round. In fact, as I've mentioned before, NBC is our traditional Christmas movie. Let's get started.
In this post
song of the day
fun facts
double-feature
menu
Song of the Day
I stumbled across this medley, while searching for something else, and let me just say, I absolutely love everything about this cover.
Fun Facts and Fan Theories
When

Bonejangles is telling Emily's story, his shadow appears on the wall as the shadow of Emily's groom. The shadow has Lord Barkis' profile.
Had a 55-week shoot, during which 109,440 individually animated frames had to be set up and filmed.

Tim

Burton: (dead dog). Victor is reunited with his deceased (and now skeletal) dog, Scraps. A picture of a younger Victor with a living Scraps is visible at the start of the film.
At the beginning of the movie, Victor (voiced by Johnny Depp), releases a captive butterfly through a window. Johnny Depp's character, Ichabod Crane does something similar in Sleepy Hollow (1999) when he releases a caged Cardinal out of his bedroom window.
So, anyone who is a Tim Burton fan has more than likely heard the fan theories: All of Tim Burton's original films (Frankenweenie, Vincent, Edward Scissorhands, Beetlejuice, Nightmare Before Christmas, and Corpse Bride) are connected. Whaaaaat?! I know–I know–I have a hard time believing that shizz too. The theory (in its most basic form) is that Victor (Frankeweenie), Victor (Corpse Bride), and Jack Skellington are all the same person. Then we've got the recurring dog: Abercrombie (Vincent), Sparky (Frankenweenie), and Zero (NBC) are all the same dog–also, Scraps (Corpse Bride) somehow fits into the reincarnating dog theory. Ugh!! I know right??!! I'm so confused. And! Annnnnd! The theory claims that Sally was Vincent's (Vincent)"wife" that he claims he buried alive and then re-animated. Think I'm full of shit? Read for yourself:
So, what do you think? Theory good or theory b.s.? Let me know in the comments below.
Double-Feature
I really like this scene because I feel like it was a turning point for Victor and Emily; they became friends. For me, it mirrors Victor and Victoria's time at the piano and the moment they knew they'd be OK if they married each other–or some junk. Anywho, I feel like playing the piano is Victor's way to wordlessly communicate. You know?
Simply timeless! Never gets old. Love. Love. Love!  I chose this scene to share because it ties in with what I chose to make for dinner (heh-heh).
What's for Dinner
So for tonight's dinner, we're doing a little bit of this and a little bit of that to represent our double-feature. For tonight's menu, we have dinner, bevy, dessert, and a little something to snack on during the movie. Enjoy!
Sally's Soup
These guys are fun! And the soup is delish.
Cheesy Bones
I found this recipe here.
INGREDIENTS
1/4 cup KRAFT Grated Parmesan Cheese
1 pkg. (11 oz.) refrigerated soft breadsticks
1/2 cup KRAFT Classic Ranch Dressing
1 Tbsp. hot pepper sauce
DIRECTIONS
Heat oven to 375ºF.
Spray baking sheet with cooking spray. Place cheese in pie plate.
Separate breadsticks; cut each crosswise in half. Working with one piece at a time, stretch each to 5-inch length; tie knot at each end. Roll in cheese until evenly coated on all sides.
Place, 2 inches apart, on prepared baking sheet.
Bake 8 to 10 min. until golden brown. Meanwhile, mix dressing and hot sauce until blended.
Cool breadsticks slightly. Serve with dressing mixture.
Corpse Bride (alcoholic bevy)
I found the recipe here.
INGREDIENTS
ice
3 tbsp gin
1 tbsp St. Germain
1 oz lemon juice
splash of Curacao
1 egg white, shaken
DIRECTIONS
Shake ice, gin, St. Germain, lemon juice and Curacao. Pour in glass.
Shake egg whites separately (48 times). Pour on top.
If the egg white isn't your thing, or you prefer non-alcoholic, try this . . .
2 parts orange soda to 1 part ginger ale, serve over ice–Boom!
Corpse Bride Cupcakes
So I found this on Pinterest, but the link was broken. It's such a pretty little design, though, and would be simple to re-create: cupcake flavor of your choice, pale blue frosting, and use black fondant for the hearts. Ta-dah!!
Skeleton Bones
I found this recipe here.
INGREDIENTS
While Almond Bark (I used 4 bricks to make the amount you see above)
Pretzel Sticks
Mini Marshmallows
DIRECTIONS
First, place your almond bark into a microwave safe bowl and melt (4 cubes will take around 1 min 30 sec).
While that is melting, break the pretzels into various sizes so that your bones are varying lengths.
Push on a mini marshmallow onto each end to make your bone.
Once melted, cover the sticks with the bark. This is a messy (but fun) task. Be careful as the mini marshmallows sometimes fall off, but you can just put them back on.
Place the bones on wax paper on a cookie sheet so they can dry.
When dried, you can 'break off' the drips and over cover and your bones will be ready to serve.
Bonus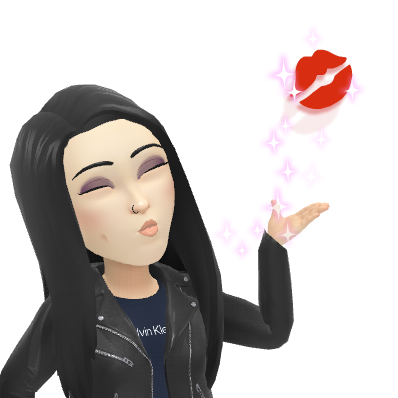 Love you, Johnny!!
Until next time . . .
Happy Haunting