Welcome to the 13 Days of Halloween
So, this month, I'm going to be focusing on Halloween costume ideas. Although to be quite honest, if you're only now starting to think about what you're going to be for Halloween, click here. OK, maybe that was a bit harsh. I mean, we've all been there, those dry spells where you can't for the life of you conjure something epic to be for Halloween so you end up going out wearing some stupid ass orange t-shirt that says "this is my Halloween costume", or some equally dumb shit. Don't sweat it, bruh, that's what I'm here to save you from. Now, the 2nd post in this series is going to be focusing on costume ideas for 3 or more ladies (or fellas that like to dress as gals for Halloween). In Creepy Girls Only, from a couple Halloween seasons ago, I know I gave you all some kick-ass costume ideas, but this post is totes different because I'm not just focused on costumes for you and the ole BFF. Here, all the examples are for 3 or more–not just 2–do you see the distinction? Here, I've put together a list of 5 group costume ideas and DIYs that are faves of mine. A couple oldies but goodies, because to be perfectly honest, the classic costume ideas never go out of style (that's why they're classics). Let's get started.
In this post
song of the day
5 group costume ideas that are a scream
a pre-game libation
Song of the Day
What a fun little tune, huh? Definitely a new Halloween fave of mine. (Sneaking suspicion the creepy girl in the video and I would be great friends.) 
5 Group Costume Ideas that are a Scream
Creepy Girl Crew
I've featured this makeup artist (Jbunzie) a couple times in this post. Her Morticia Addam's (Anjelica Houston-style) is lovely. 
Out of all the Lily Munster tutorials I came across, this one by Kristiana OneandOnly was the only one that, I felt, got the eye makeup just right (eyebrows included).
I wanted to show you a picture of Vampira and then simply include a link to the tutorial because I feel like Vampira is a tricky one. It's all in the eyebrows–seriously. If you don't get that upside down V workin' for ya, then you run the risk of looking more like Morticia (not that that's a bad thing). I went through a lot of video tutorials, and I honestly think the one I've selected is as good as it gets. So, if you want to get the eyebrows right . . . click here. (And check out those nails–yowza!)
This tutorial by SiennaSpaldingTV is as entertaining as it is helpful. Although, I really wish she would have committed fully to the look and hair sprayed the shit outta that hair. The little lift accessory she uses for the do–use it. You won't have to backcomb the hell out of your hair if you do. She also does a great job with the eyes.
I am simply coo-coo for this stitching technique. At first, I was simply going to post Rick Baker's video but then I saw this one by DesiPerkins and decided it would be way more useful for all of you because she shows the steps to create in a little more detail. And here's a little tip from me: save yourself and your hair some grief and spend the money on a decent wig. You'll thank me.
---
Pretty Little Liars 
image source InStyle.com
I love this group Halloween costume idea because it's the Pretty Little Liars dressed in their Halloween costumes. So for you (if you decide to do this), you'd be like double costumed up! But where's A? Personally, I don't think any PLL's ensemble is complete without A. Now, you could do this or this, that is, if you want just an OK costume. However, if you want a totally badass costume of A, I think this is the one for you. No tutorial for this one, but I think they can be replicated in various forms of interpretation. And if not, you could simply wear red raincoats . . . am I right? I am.
---
Shark Week
A search of this costume shows a few variances, the concept is the same. I chose this image because–well–it's Shark Week, duh!
Here's a cost-effective way to make your very own shark hat:
Here's another one: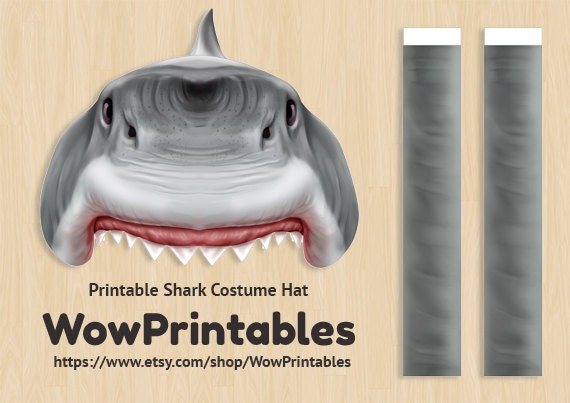 Here's another cool and inexpensive shark hat that you can purchase here.
And if you simply want a really cool shark hat (like this one), you can buy it here.
---
Horror Chicks
They're the queens of scream and oh-so-fun to be for Halloween!
When I was first watching this tutorial, I thought, "No way." But as she kept going, and then put on the wig, I changed my mind and was totes creeped out. I like this tutorial for 2 reasons: 1. I love her tip on how to determine where the crease lines should be added, and 2. her tip on getting the wig to look stringy and wet is effective.
I like the steps she goes through to create this look. I mean, first she gets all prom-pretty but then she brings it to an unhinged and bloody level. Noice! Personally, I would use more blood, but I feel I should point out the coolness that is the blood dripping from her nose and chin–perfection! To learn how to create the lovely Carrie, click here.
So, here's my second makeup tutorial from Jbunzie. I simply love everything about this Bride of Chucky look! She's got a great technique for getting the eyebrows spot on, and I also love her trick for giving the lips a little something extra. When I look at this finished look, there's no don't I'm seeing Tiffany-turned-doll.
This look by Glam&Gore is super-involved but oh-so-worth it in the end. I love how she creates the torn flesh. I might go with a different lens choice, but that's just my preference. Plan on taking the day off to do this one (or practice a couple of times before the big night). Either way, this is a fun tutorial to watch and try.
---
A Coven of Witches
Witches. They are the first ladies of Halloween–am I right? Of course, I am! And that's why they're a fave group costume theme. I went a little off the beaten path with a couple of my suggestions by throwing in some new faves along with the oldies but goodies. There are no tutorials for these ladies. Instead, simply let your imagination run rampant with your creative side!
---
Pre-game Libation
Black Widow
This pre-game concoction is to die for, and it's quick to whip up. Because, let's face it, the last thing you need is some complicated drink recipe to take time away from you and your gal pals costume preppin'. Unless you're serving these at a party, skip the sugared rims and get straight to drinkin'!
Source: DIY Network
Ingredients
2 oz. blackberry juice
1 oz. simple syrup
1 oz. vodka
ice
Directions
fill a highball glass with ice
add ingredients
stir and serve
Bonus
---
There ya have it, some fun ideas for getting you and your soul sistahs ready for a night of frightful fun. Oh man, what I wouldn't give to see the horror chicks all walkin' down the street on the way to a party. Sonuvaburntbrownie that would be a sight to see!!! Anywho, I hope you've enjoyed this post, and if you have any kick-ass group costume ideas for the ladies, feel free to share in the comments below.
Until next time . . .
Happy Haunting