Welcome to the 13 Days of Halloween
Well, here we are at another Friday the 13th! How's your day going so far? Hopefully better than my own, but that's for another time . . . or more accurately, another therapy session. Anywho, if you'll remember, way back in 2015, I wrote up a wonderfully delightful (and super informative) post on a whole bunch of Friday the 13th stuff and superstitious junk, too. It was so much fun, I thought I'd do it again, except this time, instead of showing you how to survive it, I'm going to show you how to rock the shit out of it.  So forget throwing some salt over your shoulder–add a dash to your margaritas instead! Use that ladder to string some party lights or hang a disco ball. And before the little black kitty can cross your path, swoop it up and give it some serious snuggles! Are you ready? Let's get started.
In this post
song of the day
13 ways to celebrate Friday the 13th
have a drink
Song of the Day
13 ways to Celebrate Friday the 13th
80's icon-glow-in-the-dark party
So for this Friday the 13th, we had Molly Ringwald (Breakfast Club), Madonna (Like a Virgin), Nancy/Ann Wilson from Heart (the band) and a Heart fan, Daisy Duke (Dukes of Hazzard), just to name a few. For this one, I printed off a bunch of pictures of 80's musicians and movie stars and hung them all over the place. I also put together a kick-ass Hair Band playlist to dance and play Tippy Cup too.  And a bunch of neon glow bracelets, necklaces, rings, Blowpops, Poprocks, Doritos, etc. Then, as per tradition, we walked 2 streets over and raised hell at a local bar. Good times.
Bowling
Okay, so maybe not everyone approaches bowling the same way we do, but then, isn't that the point. For a Friday the 13th night of bowling might I suggest you and your friends dressing all in black or wearing matching witch hats or both? LOL
Disney Villains playing Texas Hold 'em
This Friday the 13th was inspired by a Disney picture that I saw and damned if it didn't look like a good time. I would have to say, my friends really pulled out all the stops for this one. We had Hades, Yzma, Cruella, Queen of Hearts, Captain Hook, Mother Gothel, and the Evil Queen. Everyone looked so great, right?
A "Just Dance" dance-off
This Friday the 13th is pretty self-explanatory, which is a good thing because this is the only picture I have from that one. Yes, beers were involved, but so was a lot of dancing.
"Minute to Win it" stuff
Nothing better than a great summer night, good food and bevies, and awesome friends that are always up for anything. For this night we played a series of "Minute to Win it" games and declared our winner/s at the end of the night. The 2 games that are shown here: Don't Blow it and A Bit Dicey. There is such a huge variety of "Minute to Win it" games and they really are a blast. We've done this a couple times, now.
A Masquerade "whodunnit" Party
Aren't these pictures awesome? This was such a great night! Basically, what I did was send out the invitations a month in advance, and then once everyone RSVP'd by the designated time, I sent out packets with their character profiles and the part they'd play. We were so fortunate to have a great venue for this party (resort) and it was such a beautiful summer night. If you're interested in doing something like this, there are great murder mystery-themed kits you can order online.
The Whisper Challenge
This was one of those great throw-together-at-the-last-minute kinds of Friday the 13th nights. I cannot even accurately describe how much fun this game was–so much laughing–so much! Instead of explaining how to play this game, click here and watch Jimmy Fallon play it with Kristen Stewart. Good times!
Rockband
I mean, who doesn't love a great jam session, especially if it's Friday the 13th. Yes, I'm sitting down playing guitar . . . I didn't have a guitar strap, m'kay. Look at the super-focused looks on our faces. It doesn't look like we're having a bit of fun, but we really are. Not sure what's going on around the table–drinking game, maybe?
Drinks and a Fire
This one is a low-key, distressing kind of fun. And as you can see from these pics, we were totes relaxed!
Karaoke night
These pictures are actually a culmination of 3 different Friday the 13th nights. You see, when February has a Friday the 13th, so does March because the days and dates always line up for those 2 months . . . except when it's a leap year. I love these pictures the most because it's when we started making a point of celebrating Friday the 13th. So much fun.
Scary Movie Night (duh)
Dress in jammies, order takeout, get a bunch of candy, whip up some Black Cats (the drinks) and get freaked out.
Beer Olympics
For this one, I made up my own relays. The group is divided into teams of 2. There were numbered stations (tables): Quarters, Tippy Cup, Mad Lib, 6-5-4, War, and at the end you had to act something out from a piece of paper pulled from a bowl (we wrote them up before we started to play). The team with the best time won–a giant barrel of cheese balls!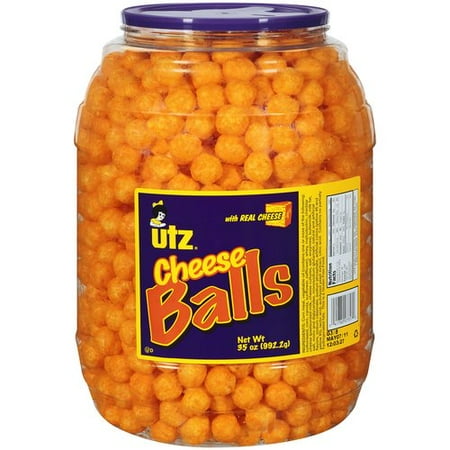 Midnight Margaritas
This is a beloved activity for fans of the movie Practical Magic, and it's another one of those last-minute thrown together Friday the 13th parties. Whip up a batch of margaritas, sing, dance, read palms . . . I know I've posted this before, but who the hell cares? It's Practical Magic, dammit!!
Well, there ya go–13 kick-ass ways to have an awesome Friday the 13th. Now I'll admit not all of the nights shown were Friday the 13th nights but they did happen, and they were a blast! My advice to you is to take advantage of potential moments to celebrate, whether it's a Masquerade Murder Mystery or the Whisper Challenge on your living room floor. You see, life is hard and we need moments like the ones I shared with you to help fortify us to make it through our everyday stressors. So, raise your glass, laugh often, and take lots of pictures . . . even if you don't like having your picture taken.
Cheers
Here are 2 very yummy ways to enjoy Black Cats–enjoy!
Ingredients
2 oz vodka
1 oz cherry brandy
2 oz Cola
2 oz cranberry juice
Add all ingredients to a Highball glass with ice, stir gently, and serve.
Ingredients
1 oz blue curacao
1 oz vodka
3 oz lemon lime soda
1 oz cranberry juice
½ oz freshly squeezed lime juice
Lime twist for garnish
Directions
Fill a shaker halfway with ice.
Add curacao, vodka, and lime juice. Shake until mixed well.
Add soda and stir. Pour cranberry juice into a tall glass.
Over the back of a spoon, gently strain the mixed ingredients over the cranberry juice, being careful not to completely mix the two for presentation.
Serve with a cocktail stirrer and a lime twist for garnish.
Bonus
Until next time . . .
Happy Haunting