Welcome to the 13 Days of Halloween
For me, there's nothing like watching Alice in Wonderland to get me in the mood for a tea party. A dark and twisty Halloween tea party. So in my last installment of creating a Wonderland-themed Halloween party, we went down the rabbit hole and I showed you some bitchin' in the kitchen ways to yummify (and intoxify) your Wonderland. Now, I've saved the best for last–dress up time!!! However, unlike the anything-goes frame of mind found in Wonderland, I would caution you to think before you create. For example, this guy here–it's all fine and good but now he's got to walk around all night at the party with his hands up, otherwise, he's got no damn ears . . . dude. Or take this one, for instance, now how are you gonna take a piss? And . . . are those socks?? Anywho, a great plan for a costume gone bad can happen to the best of us–believe me–but that's why I'm here. In this post, I've picked 6 Wonderland characters and searched high and low for some impossibly kick ass DIYs that will help you bring your Alice in Wonderland costume to life . . . and still, keep you functioning properly at the party.
In this post I'm going to show you how to create awesome Wonderland-themed costumes by providing the following:
Costume DIYs
Makeup tutorials
Costume DIYs
But first . . . let's get freakay . . .
Alice
Isn't this simply cool as hell? I love everything about it. Just make sure you (or a friend) keep your wits about you and don't find yourself drinking it (per the bottles request) at the end of a long night of partying. Trust me, bruh.
Steampunk–it's big right now. Personally, I love everything about it. So when I saw this little bit of coolness, I had to share. If you click here you can learn how to make some groovy goggles. Oh, and check out the little "drink me" vials she has in her armband–so clever!!
As you can see, this tutorial will show you how to make a more traditional Alice outfit. Even if you're not going the more traditional fashion route with your costume, keep in mind that it's still a great foundation piece that can be altered any which way you choose.
The link to this costume example doesn't lead to a DIY, but it does take you to Polyvore where links to purchasing these pieces are made available. This, of course, is an example of what Alice wears in the Madness Returns video game. LOVE the boots!
Bonus
To me, this looks like a combination Avril Lavigne in her "Alice" music video and Alice from the Madness Returns video game. Kick. Fucking. Ass. If I was going to dress as Alice for Halloween this would be it. Note the garters, skulls, and the fingerless gloves–my absolute fave parts of this costume.
Mad Hatter
I like this DIY; its got a lot of great stuff. The bonus is that you can easily make this for a woman or a man. Don't you think? Great pic, too!
I love this hat! To me, it's perfectly proportional to what the Mad Hatter's hat should be. Plus, it's one of the few that isn't made with some sort of cardboard form.
Now, this DIY costume has more of the classic Mad Hatter look about it. Not to mention it's the whole package, from top hat to–errr–pant legs? I'm pretty sure you're on your own with the sock and shoe choice and not locked in with having to find argyle loafers–or whatevs they are . . .
Bonus
Dark Beauty Magazine: "Alice in Underland"
So last year Dark Beauty Magazine ran a spread called "Alice in Underland" and I absolutely love everything about the Mad Hatter. I mean, just look at the attention to detail on this costume. Not to mention the green brows and lips–outstanding! You could run with all the ideas found in these photos for days and turn out one helluva kickass costume. To see the complete spread, click the links at image source.
Cheshire Cat
Aren't these nails the shit? I mean, what a genius way to resemble claws! Hell, forget about just doing this manicure for the Cheshire Cat costume, I'd wear this shizz on an ordinary Tuesday with nothing more planned then chefing up a grilled cheese and watching reruns of Friends.
Here's another bit o' genius-ness that I stumbled upon. Tails made out of yarn, dude. Fan-f-ing-tastic! If you want to go more traditional Cheshire, simply switch the colors to pink and purple.
Sporting a striped tutu (in accompanying ear and tail colors) can be a fun–dare I say, playful–way to channel your inner mischief. I like this DIY because, not only is it straightforward and easy, it's really versatile too. Go as long or as short as you want, or stack the layers for added floof.
I chose this particular ear tutorial because they're also made with yarn. Now the chick in the video is making fox ears, but altering the size and tweaking the shape so they look more like cat ears shouldn't be a big deal.
Bonus
I really like what she's done here to make the Cheshire Cat costume all her own. That's the great thing about costumes, they don't have to always be exact replicas of who/what you're channeling. Let the creative vibes flow from your mind and down through your fingertips . . . use the force, Luke . . . errrm . . . yeah, another movie and another time. Onward!
White Rabbit
Now, for the white rabbit, you need to decide–rabbit feet or shoes. It all depends on the direction you decide to take your costume in. If you do decide to go the rabbit foot route, here's a great tutorial with a pretty cool way to make'em.
As you can see, I have 2 variations of ears. The first pair is simple, understated, cute, little rabbit ears. In this DIY, there is no sewing involved which is a plus. Well . . . there's no sewing involved in the making of the second pair of ears either but  . . . they're on a whole different level.
Welcome to a whole different level in the making of rabbit ears. Isn't this cool as feck? Love it! This great rabbit ear, mask combo is a kick ass must if you're planning to take your costume the steampunk route. The instructions for this DIY are detailed and accompanied by photos at various stages in the making–super helpful!
As you can see, there's no accompanying link for this photo. That's because the website it's attached to is no longer up and running. The reason I posted it anyway is because of the large pocket watch. Do you see how easy and inexpensive this would be to make? Let's break it down: cheap $5-$10 wall clock, chain link (I'm thinking the kind you'd use to make one of those swag lamp types), and gold paint (looks like she used a satin finish for this). My guess is that some type of super glue was used to attach the larger ring to the clock. You're definitely going to want to use something sturdy and that attaches well to plastic–Gorilla Glue, maybe? Anywho, I think it's worth the effort and a must addition to your white rabbit costume.
White Queen
So this is a great DIY for the Tim Burton version of the White Queen, which, let's face it, is awesome! This is a great costume as is, or like I mentioned with the Alice costume, a great foundation costume that you can take in any direction you choose, e.g. Zombie White Queen.
I just had to include this because A) it's a great variation for the White Queen that can be embellished any way you choose and 2) who wouldn't love a big, flowy cape made entirely of tulle?
Now I know this crown doesn't necessarily resemble the White Queen crown we've all seen, nevertheless, I chose it because it's easy to make and I think it's a great looking crown. For the White Queen, however, you're probably going to want to paint it white or silver–maybe embellish it with a bit o' bling, too. As you can see, this one is tipped jauntily to one side, but that doesn't mean you can't position your's center if you so choose.
As with one of my Alice costume examples, this is a "put together" by Polyvore. I love the all-white outfit with contrasting black makeup. Not sure about the gloves, though, maybe a bit too "here comes the bride" for my taste.
Bonus
Steampunk! How badass is this shit–right?? Absolutely love every scrap of this outfit. Now, this would make a fierce White Queen costume!
Red Queen
This crown tutorial is phenom. And if you're worried about it not staying securely atop your head all night, I don't see why you wouldn't be able to attach it to one of those headband thingies like shown in the White Queen crown DIY.
This tutorial was just too impressive to pass up. Now, clearly, you have to have some hair to back this shizz up, so if you do, run with it. If you don't, crimp first.
This DIY link has not only an awesome "how-to" for making this bitchin' card collar, but also a few other fun add-ons for your Queen of Hearts look.
Once again, we're sportin' some tulle. I don't care–judge me not! Tulle is fun, it's cost-effective, easy to work with, and this Queen of Hearts skirt looks amazing!
Bonus
Stunning! This is an absolutely, ridiculously perfect interpretation of the Red Queen. Five gold  
s!
Musical Interlude
Makeup Tutorials
Alice
This makeup tutorial is my new favorite. Not only is it totes high on the creativity scale, but it also is 100% do-able. As you can see from the link above, this tutorial was done by my fave makeup artist. I first came across her while searching for epic devil makeup tutorials, and man did she deliver. Dude, this chick has some mind-blowing tutorials that are super fun and guaranteed to make your costume choice epic. 
I like this tutorial because I felt it would be a great way to bring a little wow factor to an otherwise traditional Alice costume.
Speaking of "wow factor", I really like the white eyeliner on this one. Even though she wasn't thrilled with the gel eyeliner because it was difficult to work with, I thought it was well worth it, the finished look is bangin'. I think it's also cool that she's using Urban Decay's Alice Through the Looking Glass makeup set. The colors are cool and the names of them are even cooler. 
Now, this example doesn't have a step-by-step tutorial but she does list the makeup she uses to achieve the look and there are several pics showing different angles so you can get a pretty good idea of how it's done. So hey, if you're up for a challenge, try it out. I love the doll-like look of this one. FYI, you'll have to hit the translate button to read it in English.
Bonus
This is simply gorgeous! LOVE the mask and eye makeup! Notice how she does a soft brown outline at the bottom of the mask to shadow? It's good–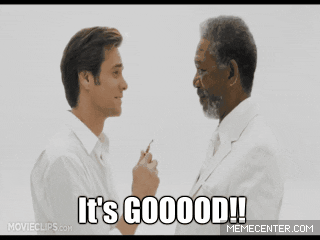 Mad Hatter
This is a great tutorial showing you how to do the Tim Burton version of the Mad Hatter. I must say, it is spot on . . . right down to the bushy, red eyebrows! I will point out that she does use an airbrush to smooth out the white face paint, but don't sweat it, you can still pull off this look without it.
Here's another bang-up job by Madeyewlook (made yew look). This makeup example is a groovy variation on Johnny Depp's Mad Hatter (those eyebrows, though–love!) The wig is phenom, and yes, she does mention how/where to get it in the tutorial.
I like this one because it's simple, understated, and she incorporates tea roses in with the broken doll chips and cracks. Lovely variation.
Can you believe this shizz? Now, this is the stuff of nightmares!! I'm mad over all the contouring done in this makeup example, and the contacts really bring that creep factor home.
Bonus
Ahmazahzing eyes, bruh! Mismatched lenses, one eye made larger than the other, feckin' cool ass lashes! And those eyebrows–I love the look. Notice the stitching at the neck and on the cheek. Kewl.
Cheshire Cat
My favorite thing about this tutorial is the mouth. Doesn't she make it look easy? Do it a few times and find your own technique. It really does get easier with practice. Absolutely love the lenses too!
This one is a great use of body paint and has an overall different look for you to consider. I also like the blue tips of her hair–nice touch.
Now, this tutorial is more along the lines of the traditional Cheshire cat. Love the way the mouth is done, and the yellow on the eyelids is a nice surprise splash of color. It really works well.
White Rabbit
This is a creepy version of the White Rabbit that I really dig. I think this one would pair up nicely with the storybook version of Alice. Don't you think?
This version is great. So simple with the shading, and yet, so on point with the finished result. Love the eyes!
Now, if you were to humanize a white rabbit–this is what I imagine it would look like. Right? Love everything about this one: wig, ears, makeup, outfit–everything!
So, yeah, here she is again–Madeyewlook–but I believe I did give you a head's up that she is my favorite makeup artist. Annnnd she did several tutorials for various Alice in Wonderland characters–so there's that, too. Now, I want you to really look at her during the first few seconds of the video as she's talking. You can see her real eyes, but they don't take you out of the fantasy that she is indeed the White Rabbit. I also like this tutorial because it is actually the version of the white rabbit from the Alice: Madness Returns video game. It's also creepy AF!
Bonus
I really enjoy the choice of colors used here: red and gold contouring with amazing eye makeup. I also really like the way the mouth and nose are cleverly done. 
White Queen
Now, this makeup tutorial for the White Queen is a 2-parter. The first is a wonderful Tim Burton version that has some wonderful techniques. It's beautifully done–but it's the 2nd part of this tutorial that really knocks my socks off.
The 2nd part is so wonderfully original and cleverly done. It works up right over the top of the makeup done in the 1st part. This version of the White Queen will be familiar to those who have watched Alice Through the Looking Glass. Now, if you haven't seen the movie, and you're the type that gets all butt-hurt over spoilers . . . um . . . 
 . . . I guess.
Now, these next 3, unfortunately, don't have tutorials, but it was kinda slim pickins for varied options as far as the White Queen goes, so I decided to try and inspire with some really cool images. Here we go:
I absolutely love this for a darker, edgier White Queen. That crown is perfection–reminds me of a clock–you know? The makeup look is fairly simple: smoky eye, eyeliner extending down on both sides, pat some red lipstick/stain under the eyes and extend out, whiten out the face and lips (add a touch of shimmer)–boom! 
Now, this one is a little more involved, but I love the way it looks. The darkened eyebrows and lips scream White Queen. I also love the variation of skin tone. If you choose to do the shards of silverness across the forehead and down one cheekbone, I suggest using eyelash adhesive to get it to stay on your skin–it lasts and it's easy to remove. Got a better idea? I'd love to hear it (no sarcasm intended or implied, b-t-dubbs).
This one scares the chocolate frosting right the feck outta me!! I think this is a definite must do if you want your version of the White Queen to take a walk on the creepier side of life. So to get these eyes a blackest black, I would use something a little more substantial than eyeshadow. I don't think eyeliner would get it done either–maybe like a face paint or something. I would suggest black lipstick (since you're gonna need some anyway) but it would absolutely smear everywhere–so no. The contacts really sell this look, but I honestly believe it's still do-able even without them.
Red Queen
Challenge accepted!! Am I right? Crazy how she took details from an actual queen of hearts playing card and busted a pretty impressive move all over the neck area. And that heart? Very cool shizz. Not to mentioning crimping all her hair before putting it up–well done!
Here's a tutorial of the Tim Burton version of the Queen of Hearts. Great tutorial; love the theatrics.
Annnnd I absolutely love this one! Attaching red rose petals to your face and making 'em bloody–genius! I love the bloody accent to one side of her lips as well–nice touch. And she's right, with or without the creepy contact, this dark Queen of Hearts is fab.
Another great tutorial with Played up eyes and the incorporation of playing cards. Also, using a white pencil to sketch in an outline is a great tip. Do you know how many fucking hours of washing and redoing I've wasted my life on? No more I tell you!! PS–is that a bird or a fire alarm (with a dead battery) chirping in the background?
Bonus
I'm obsessed with these eyebrows–must try soon. Eyelashes–perfection. Under eye detail–brilliant. And that Cupid's bow–puckerific!!
Bonus
This video is seriously the shit! And that Tom Petty, now! Love it. So, this is it, creepsters, the final post in my Wonderland series. I hope you enjoyed checking out all the amazingly talented people that have given us ideas for days–nay, weeks– on how to have an impossibly grand time falling down the rabbit hole and looking fabulous while doing it.
Until next time . . .
Happy Haunting