Welcome to the 13 Days of Halloween
For me, there's nothing like watching Alice in Wonderland to get me in the mood for a tea party. A dark and twisty Halloween tea party. So, last week, in my first installment of creating a Wonderland-themed Halloween party, I took you through the looking glass and showed you some genius DIYs to decorate your Wonderland. I also featured some Wonderland jams to add to your party playlist. Now, let's step through the looking glass and explore some of my favorite tips and ideas for a Wonderland-themed party.
In this post I'm going to show you how to have a Wonderland-themed Halloween party by providing the following:
Eat Me: party food
Drink Me: party cocktails
Eat Me
Twinkle, Twinkle, Little Bats 
with 2 teaspoons of Wishful Thinking
Recipe found here.
If you're a fan of Tim Burton's Alice in Wonderland, you'll know why I call these little bits of tastiness "Twinkle, Twinkle Little Bat"s. If, however, you're not familiar with the phrase–make 'em anyway–they're delish. Our 2 teaspoons of "Wishful Thinking" is simply vanilla flavored Greek yogurt (your choice of brand). So not only is this a fun recipe to make, but it's also kinda healthy. Oooooo–scary! 
Ingredients
1/4 cup sugar
1 1/2 teaspoons cinnamon
4 Tbsp butter, melted
2 flour tortillas
Instructions
Cut wedges or shapes out of each flour tortilla: Cut each flour tortilla into 6 to 8 wedges or use a cookie cutter to cut out shapes in the tortillas.
Prepare oven and baking sheet: Preheat oven to 350°F. Line a baking sheet with parchment paper or foil.
Dip tortilla pieces in melted butter, then one side in cinnamon sugar, place on lined baking sheet: Mix the sugar and cinnamon together in a small bowl and spread out over the bottom of a small plate. Melt butter in a small bowl.
Dip the cut pieces of flour tortilla in the melted butter, gently shake off the excess and place on the plate of cinnamon sugar. Only coat one side of the crisp in cinnamon sugar.
Then place coated tortilla pieces, cinnamon sugar side up, on the lined baking tray.
Bake: Bake for 10 minutes at 350°F, or until the tortilla crisps are indeed "crisp". Remove from oven and let cool for 2 minutes.
Butterfingers 
These cookies are not only yummy, but they also look a lot like one of the butterfingers used in the White Queen's Pishsalver concoction. Alice drank the vile potion and returned to her normal size. Well, I assure you, unlike the Pishsalver, these cookies are delish!  
Ingredients
Blanched almonds
Red food coloring
1 cup (2 sticks) unsalted butter, softened
3/4 cup powdered sugar
1 teaspoon vanilla
1/2 teaspoon salt
1-3/4 cups all-purpose flour
1 cup ground pecans
Instructions
Preheat oven to 300°F. Line cookie sheets with parchment paper. Tint almonds with food coloring.
Beat butter and powdered sugar in large bowl with electric mixer at medium speed until light and fluffy. Add vanilla and salt; beat until well blended. Add flour, 1/4 cup at a time, beating well after each addition. Stir in pecans. (Dough will be stiff.)
Shape dough by tablespoonfuls into finger shapes about 3 inches long and 3/4 inch in diameter; place on prepared cookie sheets. Lightly score with knife across center and near top to resemble knuckles. Press tinted almond into top of each finger for nail.
Bake 25 minutes or until lightly browned. Cool 1 minute on cookie sheets. Remove to wire racks to cool completely.
Finger Sandwiches 
Ingredients
1 can (11 ounces) refrigerated breadstick dough (12 breadsticks)
Mustard
12 slices deli ham, cut into 1/2-inch strips
4 slices Monterey Jack cheese, cut into 1/2-inch strips
1 egg yolk, lightly beaten
Assorted food colorings
Instructions
Preheat oven to 350°F. Place 6 breadsticks on ungreased baking sheets. Spread with mustard as desired. Divide ham strips evenly among breadsticks, placing over mustard. Repeat with cheese. Top with remaining 6 breadsticks. Gently stretch top dough over filling; press doughs together to seal.
Score knuckle and nail lines into each sandwich using sharp knife. Do not cut completely through dough. Tint egg yolk with food coloring as desired. Paint nail with egg yolk mixture.
Bake on lower oven rack 12 to 13 minutes or just until lightly golden. Let cool slightly. Serve warm or cool completely.
Mad Hatter Cupcakes or Upelkuchen
Dudes–how feckin' cool lookin' are these?!? Am I right? Now if you click on the recipe link, you'll see that the instructions for these cupcakes are pretty involved so I'm not going to include it in this post. You'll see in the pics below why the recipe has such detailed instructions. 
Kick ass, right? But, if you're like me and never leave yourself enough time to adequately do all you want to do, you probably won't make the pretty, pretty cake but instead, do like a red velvet cake mix or something equally quick and easy. Anywho, the site also includes a free download of the little "eat me" toppers, which is a really cool thing. Enjoy!
Queen of Hearts Tarts
These take a bit of effort but damned if they're not worth it. If you click on the recipe link you'll notice that the measurements are metric, but if you select the Imperial tab, this will convert it for you. Tip: In keeping with the spirit of Halloween, use a jam with bits of real fruit in it. Clot up that bleedin' heart tart nicely. Ooh–and let a little jam ooze down the side!
Ingredients
8 oz of plain flour, plus a little extra for dusting

4 1/16 oz of butter, chilled and cut into small pieces

raspberry jam, or jam or your choice

caster sugar, for sprinkling
Instructions
Preheat the oven to 392°F/gas mark 6. Butter or grease a multi-hole tart tin. First, make the pastry. Sieve the flour into a large mixing bowl, add the butter and rub it in using your fingertips until the mixture resembles fine breadcrumbs.
Use a knife to mix in 1-2 tbsp of cold water, a little at a time, stirring with the knife until the mixture comes together and you can form a ball with your hands. Wrap the pastry in a piece of cling film and place in the fridge for 30 minutes – this will make it easier to roll out.
Remove the pastry from the fridge and roll it out to a 3-1/4 in thickness, dusting your work surface and rolling pin with flour to prevent sticking. Dip your biscuit cutter in flour then cut out as many circles as you can – you may need to gather the bits of pastry up and roll them out again to make 12 circles. Make sure you leave a little of the pastry scraps for the heart-shaped pastry lids.
Once you have the desired amount of pastry cases, roll out the pastry scraps and cut out the required amount of hearts, using a mini heart shaped biscuit/cookie cutter.
Lay the rounds of pastry in the greased tart tin and press them gently into place. Prick the base of each tart once with a fork.
Carefully put 1 heaped teaspoon of jam into each tart, top them off with a pastry heart and bake for 10-12 minutes.
Leave the tarts to cool for a few minutes then use a palette knife to gently lift the tarts out of the tin and leave to cool completely on a wire rack. Arrange them on an attractive serving plate and sprinkle with caster sugar.
Bonus
Coins from a Dead Man's Pocket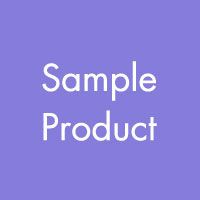 Drink Me
Smoking Hookah Blue Caterpillar cocktail
Although this drink is yummy enough, the name doesn't quite seem to fit. It's neither blue nor smoking, so why the name? Curiouser and curiouser. Anywho, it's a snap to make, and really, it's Malibu and pineapple–YUM!!
Ingredients:
1 1/2 oz. Malibu Rum
1 oz Blue Curacao
3.5 oz Pineapple Juice
Blue Sugar for rim but lose the lime wedge.
Instructions
Combine the 2 Liquors and pineapple juice in an ice-filled cocktail shaker.
Shake until well combined (30 seconds)
Pour into sugar-rimmed glasses
Drink Me Potion
So I stumbled upon this bit of coolness and just had to share. This drink isn't anything I personally would want to sip on all evening at a party (sweetness factor), but, unlike the authentic "drink me" potion, it ranks high enough on the yummy scale to at least give try. If you click on the original recipe link, you can read a little more on the authentic "drink me" potion. Here's the party version:
Ingredients
equal amounts of
pineapple juice
cherry juice
pre-made custard
toffee sauce
toffee sauce
1 1/4 Cups of thickened cream
1/4 Cup of butter
1/2 Cup of brown sugar
Instructions
In a jug, mix together all the ingredients well, then pour into serving cups.
Toffee sauce
In a saucepan, stir together the cream, butter and brown sugar until the sugar is dissolved. Let cool, before using.
Are you digging those glasses as much as I am? Click here.
Cheshire Cat cocktail
I love the look of layered drinks almost as much as I love to drink them. And this one definitely tastes as good as it looks. As you can see in the recipe below, this one is also made with Blue Curacao. You'll find a lot of Halloween-themed cocktails call for this yummy liqueur, so be sure to have it on hand when you're eatin', drinkin', and bein' scary.
Ingredients
1 0z of Cherry Vodka
1oz of Blue Curacao
1/2 0z of Strawberry Vodka
1/2 oz Grenadine
2 oz Sprite
Purple sanding sugar
Lemon
Serving size is 1 8oz glass (sugar the rims). Don't have sanding sugar? Directions on how to make your own can be found on the recipe's link.
Instructions
In a large bartender shaker add both vodkas and grenadine along with only a few pieces of ice
Shake well to combine
Fill glassware 3/4 of the way full with ice
Add your Vodka mix and fill ONLY 1/2 way
Rinse shaker with water
Add the Blue Curacao and sprite

Shake well to combine

Use a large serving spoon upside down hold it above the glass and slowly pour the Blue Curacao mix into the glass

You are pouring the mix directly onto the spoon and letting the liquid drain off the spoon into the cocktail glass

If you do it slowly it will not mix
Mad Hatter cocktail
This glass of gorgeous is a modified vodka cran. It gets its lovely shade of darkness from–yep–you guessed it–Blue Curacao. I love the green sanding sugar; it offsets the drink nicely. The link to this recipe also has a DIY sanding sugar so, by all means, go nuts.
Ingredients
Green sanding sugar
Simple Syrup
1 1/2 oz vodka
1 oz Blue Curacao
1 oz Sweet and Sour mix
1 oz Grenadine
1/4 cup Cranberry juice
Instructions
On a small plate add simple syrup
On a second small plate add green sanding sugar
Wet the rims of the glasses with Simple syrup by gently dipping them into the plate, then dip the rim into the green sugar
Set glasses aside
Add the vodka, blue curacao, sweet and sour mix, grenadine, and cranberry juice into a large bartender shaker
Shake to combine
Fill each glass to the brim with ice
Pour cocktail mix into each glass until full
Now, for you non-alcoholics, or cool ass people that volunteered to be the dd for the party, here's something just for you–my version of the Mad Hatter cocktail–sans booze. 
Equal parts of cran-grape juice and lemon-lime soda
Sugar the rims
Pour over ice
You are welcome!
Stop. It was nothing. Really.
Red Queen cocktail
So I know this recipe calls for rum but, personally, I'm not a big fan (sorry Jack). I'll make this one with vodka and it'll be just as yummy (if not more so). And such a cool idea to use pomegranate as a garnish. It's pretty . . . like a heart cleaved in two. I know, I know, I'm quite the romantic!
Ingredients
2 oz. (60 ml) White Rum
1/2 oz. (15 ml) Triple Sec
1/2 oz. (15 ml) Lime Juice
Instructions
Serve over ice
Top with Pomegranate Juice
Garnish with pomegranate
Bonus
Trap Queen Shot
And because there's always those few party guests that excitedly blurt out: let's do a shot! . . . Well . . . this one's for you. Just look at it!! Is it not b-e-a-utiful? We've got the blood of the Jabberwocky (purple booze) over the White Queen (white booze). So feckin' cool! And Viniq–yum!!! Tip: to get the layered look, use the same technique described in the Cheshire Cat recipe.
White Layer:
1 oz Piña Colada Mix
1 oz Alizé Coco Peach
1 oz Peach Rum
Purple Layer:
Whelp, that's all for this time. Stay tuned for the final installment of our Wonderland-themed Halloween extravaganza–I've saved the best for last–but before I kick ya to the curb . . .
A bit o' Fun
Until next time . . .
Happy Haunting