Welcome to the 13 Days of Halloween
Today, I'm hitting the pause button on our themed days so that I can address a serious issue. This specific issue doesn't affect everyone, but the numbers have become great enough that it now has manifested itself into something truly scary. Hard as it is to believe, there are some who have not been plotting and planning their Halloween costumes since November 1st. I know! . . . Contain your horror at the very notion! If you, by chance, are one of these rare people who are saying at this very moment: "Holy fecking shit! What the hell am I going to do?" Put your fears to rest, I'm here to help.
In this post:
Music to listen to while deciding on a costume
Beverages to drink while deciding on a costume
Options to help you decide on a costume
Music
This could be you if you don't decide on a costume.
You'll be the nightmare if you don't decide on a costume.
Nobody's going to be watching you if you don't decide on a costume.
---
Beverages
You could be a zombie for Halloween and then you'd be totally cool because you could walk like a zombie.
2 oz. UV Salty Watermelon Vodka
1 oz. triple sec
1 tsp. sugar
1 splash lime juice
4 large ice cubes
Combine all ingredients in a blender filled with ice. Blend until smooth and pour into a glass filled with more ice.
You could dress like one of the characters from Beetlejuice and shake things up a bit.
1/2 oz. Vodka
1/2 oz. Melon Liqueur
1/2 oz. Blue Curacao
1/2 oz. Raspberry Liqueur
1/2 oz. Cranberry Juice
Sweet n Sour Mix
Take a tall glass and fill it full of ice.
Pour the vodka into the glass.
Fill the glass 3/4 full with Sweet n Sour Mix.
Pour in the rest of the ingredients one at a time.
You could be Poison Ivy for Halloween and make all your friends green with envy.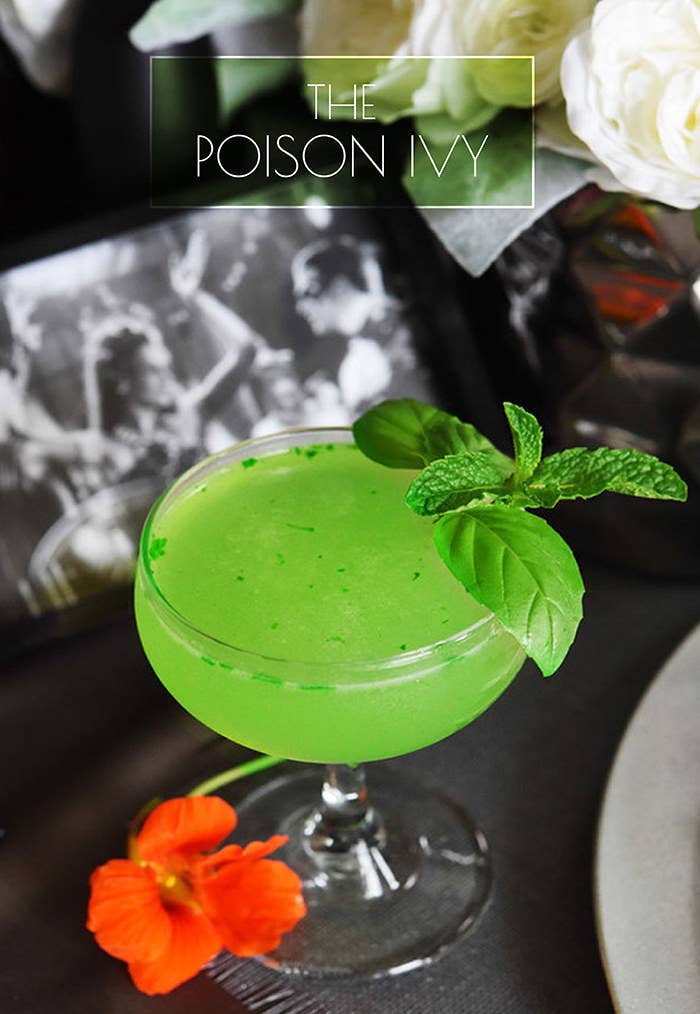 2 oz. gin
1 oz. St. Germain
¾ oz. fresh-squeezed lime juice
3 sprigs fresh basil
2 sprigs fresh mint
Muddle all ingredients well in a cocktail shaker. Fill with ice, shake vigorously for at least 20 seconds (this will help break up the herbs and give the drink its color and flavor), and strain into a coupe glass.
---
Costumes
You could be a self-portrait, but then you'd have to carry that frame with you everywhere because if you set it down, you could be mistaken for someone not in costume and risk being turned into a zombie. Image Source: Instagram user littlelordcod
You could dress as a candy wrapper for Halloween. My advice, if you choose this one, is to be prepared to freestyle if asked. Definitely don't want to be caught off guard with this one because you won't seem legit and you could lose your street cred. Image Source: Instagram user meg_elyzabeth
This is a clever little costume. Make sure you keep your iron with you at all times, though, otherwise you turn into just a chef. I learned this the hard way. One year I went to a party dressed as Iron Maiden, misplaced my iron, and instantly turned into just a maiden. Awkward.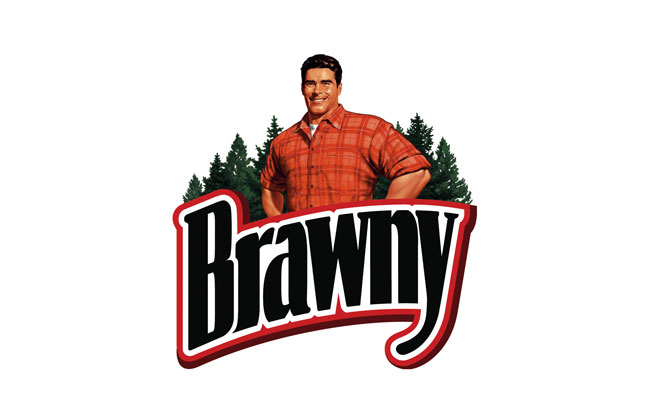 Dressing as the Brawny Man can be a great choice (and a winner with the ladies). With this costume, you'll definitely need the beard stubble in order to pull off this ruggedly handsome look. If, however, you are unable to grow adequate beard stubble (or you're a chick dressing like a dude), I cannot stress enough how important it is to be precise with your makeup application. Don't just smear some brown stuff on your face and call it good, because it will look like you have shit on your face. If you disregard my words of caution and do it anyway, you might as well put the roll of paper towel down and take the plaid shirt off. Your costume has now taken a dramatic shift from the Brawny Man to Shit Face Man. And if you go as Shit Face Man, you will not be winning with the ladies.
This one's for the ladies:
You are welcome.
And if you still aren't feeling inspired click here. After that, you're on your own. I've done all I can. Just, whatever you do, don't be one of those lame asses that tries to go to a costume Halloween party without wearing a costume. At my Halloween party, it's forbidden. If you try to say any of the following: I don't like dressing up, I don't have a costume, or I'll only be staying for a little while . . . you will either be told not to bother coming or be accosted at the door, whisked upstairs, and promptly turned into a zombie. Take my advice, make some effort and let loose and have some fun. Sadly, Halloween only comes once a year so embrace it.
Until tomorrow . . .
Happy Haunting